"Face Score" – is another great project where SkyBiometry API is used. This project is similar to SkyBiometry face detection demo, but has additional features and functionalities.
This website was created by our customers from Japan. It is a great tool for facial detection and such attributes determination as: face score, age, gender, race (ethnicity), mood (happy/disgusted/confused/neutral/scared/sad/surprised), smile and glasses. User just has to upload the picture (or search for the pictures on the website by entering a keyword) and he will get the results with all the attributes mentioned above. When facial detection process is finished – celebrities whose face score is similar to analyzed photo are shown under the results graph.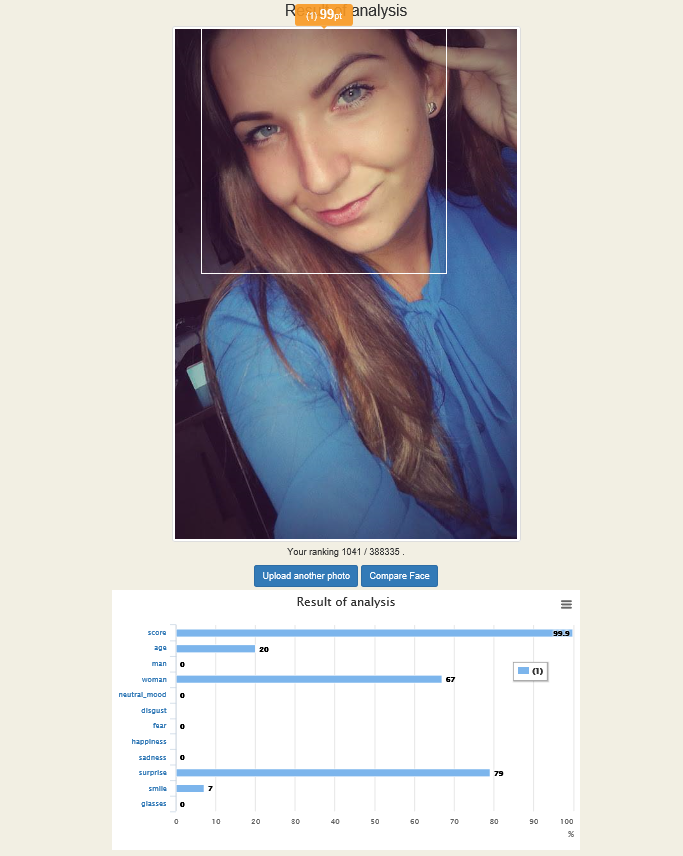 What is more, there is a comparing faces functionality. After comparing two pictures, similarity score and attributes similarity results are shown.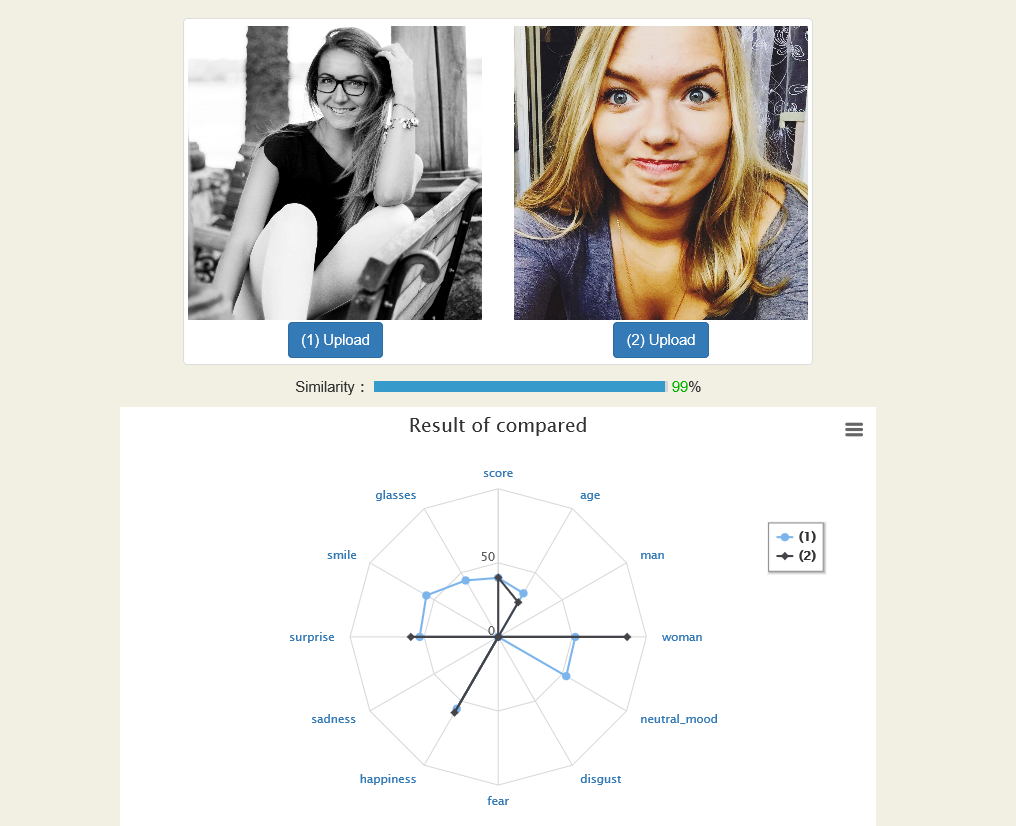 There are two language choices on the website – Japanese (set by default) and English.
Visit "Face Score" webpage and have a great time! If this has inspired you about another web application idea you would like to bring to life, then you can read more here about the development assistance you can receive from specialist agencies to make it possible.
If you liked the sound of what SkyBiometry's facial detection can offer, you'll want to check out our face recognition and face grouping demos to see what they can bring to your project.